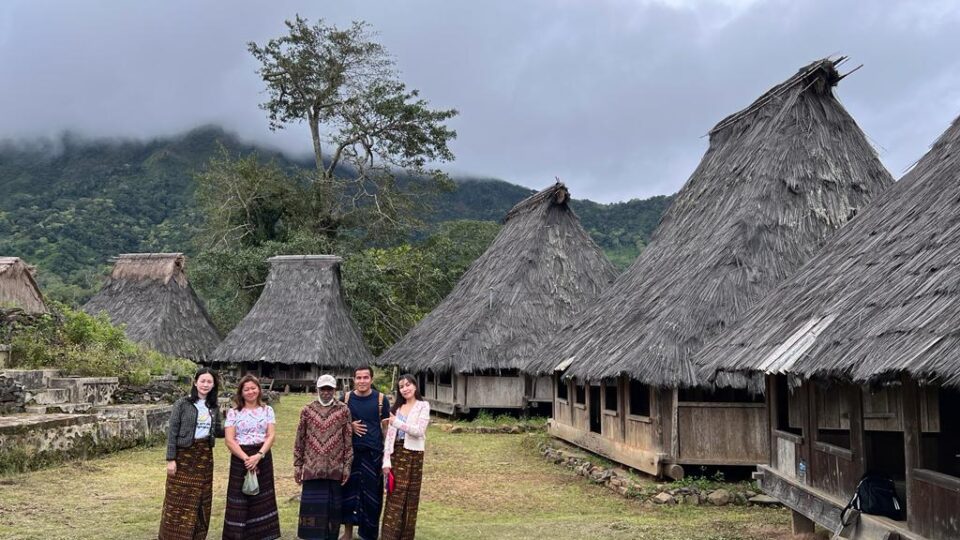 Kelimutu Tour From Labuan Bajo
Overview
Kelimutu Tour From Labuan Bajo is on of our Flores Indonesia Tour during your visit Flores Island. This tour package offer you a journey from Labuan Bajo to East part of the island of Flores. The Kelimutu National Park area is located in the Ende Regency, East Nusa Tenggara Province with a geographical position: 8°43′ – 8°48′ South Latitude, 121°44′ – 121°51′ East Longitude.
Kelimutu National Park was designated as a National Park Area based on the Decree of the Minister of Forestry, SK No. 279/Kpts-II/92 with an area of ± 5,000 hectares. In 1997, it was determined through a Decree of the Minister of Forestry with SK No. 675/Kpts-II/97 with an area of 5,356.5 hectares. The area of the Kelimutu National Park is 5356.50 ha with a total boundary line of 48423.44 m consisting of 241 patches of area forest boundaries that border the National Park with 24 villages in 5 sub-districts in Ende Regency (Reconstruction of Kelimutu National Park Area Boundaries Sokoria Forest Group (RTK 52) Region of Ende Regency, East Nusa Tenggara Province- Forest Area Consolidation Agency Region VIII Denpasar-December 2006).
Kelimutu Tour From Labuan Bajo
Kelimutu Lake tour from Labuan Bajo depart from your hotel at Labuan Bajo, transfer to Komodo Airport to Hasan Aroeboesman Airport in Ende. Afterthat driving through trans flores to Moni. Next day depart in the early morning to visit Kelimutu National Park.
Itinerary
Kelimutu Tour From Labuan Bajo
Day 1 Labuan Bajo – Moni
Picked up at Hotel in Labuan Bajo and transfer  to Komodo Aiport (LBJ)
Morning flight to Ende Airport (ENE)
Arrive in Ende our your tour driver is ready at arrival gate to welcoming you.
First visit Ende City sightseeing, Ende is port city which is quite busy town for area of Flores.
Visit Soekarno Exile House ; Indonesia first precident when exiled by the dutch in Ende
Lunch in Blue Stone Beach
Driving in Trans Flores , a main street in Flores to Moni, on the way visit Wologai village.
Stay and overnight at Lodge in Moni Area
Day 2 Kelimutu National Park – Maumere
Get up early in the morning when it's still dark, drive to kelimutu national park
Up the stairs, to view Point of Mount Kelimutu
Waiting for the sun to reveal itself from the eastern so that the three colored lakes appear
Enjoy beautiful magical panorama of Kelimutu Three colored lakes
Back to Parking area and continue drive back to Lodge
Breakfast, take a rest and check out
Drive to Koka Beach
Continue drive to Maumere
Stay and overnight at Hotel in Maumere
Day 3 Airport Transfer Out 
Free program until check out time. Transfer to Frans Seda Maumere Airport and tour finish.
Tour Includes :
Transfer from Hotel to Labuan Bajo Airport
Private Car with personal driver
1 night stay at Lodge in Moni
1 night stay at Hotel in Maumere
Mineral Water
Entrance Fee Destination Listed
Breakfast at Hotel
Tour Excludes :
Flights Tickets
Personal expenses
Optional Tour
Tiping
Hubungi Kami